The Real Estate Offices of
Brubaker-Culton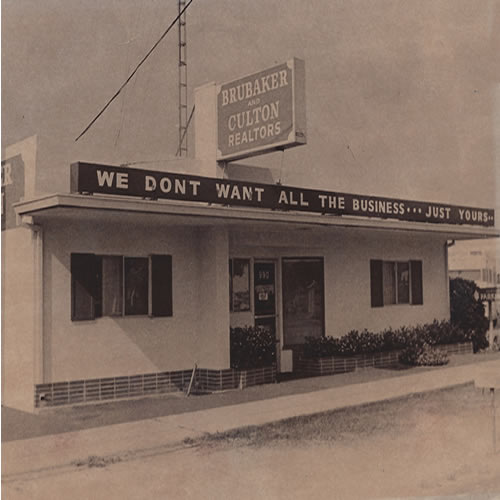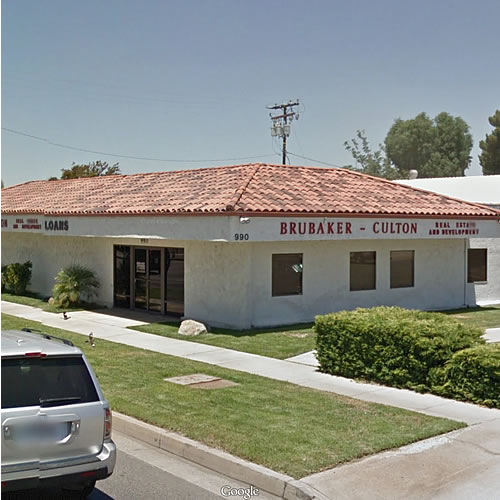 Brubaker-Culton Real Estate and Development has served the Hemet-San Jacinto Valley for over 76 years (1946-2022) and expanded into the Temecula / Murrieta market with a new office in 2014. Brubaker-Culton is one of the leading Real Estate marketing firms in the Western Riverside County.
The late G. Roger Brubaker, whose ancestors helped settle the San Jacinto Valley, opened Brubaker Realty in 1946. Brubaker was the great-grandson of Isaac M. Gibble, a Virginia pioneer who settled in the Hemet area in 1889, and the grandson of J.D. Brubaker who arrived in the valley nine years later from Nebraska.
Brubaker became one of the valley's better known civic leaders. He was the first general manager at the Hemet Hospital and he served five years on the Hemet City Council in the 1950's. In San Jacinto, he served on the school board and the City Council during the 1950's and early 1960's. In 1963, he was President of the Hemet/San Jacinto Board of Realtors. Brubaker also ran for State Assembly in 1968. He also served as Kiwanis State Lieutenant Governor and on the Chamber of Commerce and Farmer's Fair Board of Directors. In 1997 the City of Hemet dedicated a 5 acre park to G. Roger Brubaker on Cawston Avenue in southwest Hemet.
In 1973, John G. Culton joined Brubaker as a partner. The partnership continued in the same office at 990 W. Florida Avenue. Brubaker first occupied the office in 1959. The original office has gone through three major expansion additions, and 52 years later still serves as the firm's main office.
Teamed together, Brubaker-Culton quickly became a market leader. With Culton at the helm, the firm prides itself in being a good community partner. Culton has served as President of the Board of Realtors, and has been on the Board of Directors of Orange Coast Title Company for over 33 years.
Unlike many firms, Brubaker-Culton is very active in all facets of Valley real estate including Residential, Land, Commercial, Business Opportunities, Income and Industrial properties and also property management. Brubaker-Culton is a full service real estate firm offering escrow and mortgage lending on premises.
Community Builders
Helping Out
Through the years Brubaker-Culton has sold more properties in the Hemet-San Jacinto Valley than any other firm. But that's not all we do, WE GET INVOLVED! Here are a few of the causes we have supported:
Valleywide Recreation
I Am New Life Ministries
Habitat for Humanity
Diamond Valley Arts Council
Kiwanis Candy Sale
Hemet Education Foundation
Hemet Rotary
Hemet Hospital Foundation
Ramona Animal Shelter
Valleywide Haunted House
Fur Ball
Hemet Library Foundation
Elks Lodge Bingo
Western Center Museum Council
Kiwanis Apple Sale
Soboba Oaks Retreat
Community Pantry
Hemet High Athletics
Soboba Warriors Football
Hemet Restart Shelter